Thanks to BMR's attention to detail, Carleton University's Annual Giving programs are on time, on budget and error-free.
THE CHALLENGE
Carleton University, based in Ottawa, Canada, is renowned for its high-quality teaching and research, but the school's purpose has always extended beyond the classroom and into the community.
The university itself was founded as an act of philanthropy — a collective, community-based effort to give the gift of education to young people in the City of Ottawa. Today, its donors are committed to supporting the university while creating positive change in the world.
But as fundraising pros know, creating change often means attaining dollars. In a sense, donors are the lifeblood of higher-education institutions, ensuring healthy resources for initiatives, scholarships, bursaries, student aid and more.
That's why Carleton University's Department of University Advancement uses direct mail year-round. At least once per semester (three to four times a year), its Annual Giving team sends customized appeals and "impact pieces" to alumni, parents, retired faculty and staff, and others. The goal is to accurately segment recipients (based on past donation levels, fields of study, demographics and other data) and deliver pieces that are relevant and timely.
Carleton University recently sought to work with a full-service direct mail partner that was both rigorous and responsive.
"For us, success requires high attention to detail," says Sarah McKinnon, CFRE, annual giving officer at Carleton University. "When we're sending something out to donors and alumni, we want to make sure it hits the right note and goes to the right person at the right time. If there's an error, it could sour a relationship and lead to negative consequences."
THE SOLUTION
McKinnon visited BMR to meet its staff and see the company's print and mail equipment in action, and came away impressed and confident.
BMR helps organizations of all sizes get noticed and get results through smart, effective direct mail. Its team takes time to understand each client's goals, data and brand requirements before suggesting options.
Carleton University recently targeted active and potential donors in a campaign called "Here for Good." Segments of the school's 165,000-plus alumni and other donors recently received direct mail pieces that underscored the university's commitment to promoting diversity, celebrating the power of education and making a difference to communities. The pieces created a lasting emotional appeal with recipients.
"For all our campaigns, we can rest assured that BMR is double- and triple-checking everything," McKinnon says. "They're openly communicating with us to offer helpful considerations and to answer our questions. There's such an ease to working with them."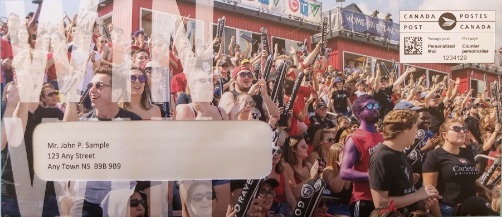 For this and other direct mail programs, Carleton University relies upon BMR's data services. These include best practices for data protection, variable data technology for highly targeted copy and graphics, and address-accuracy software for "clean" mailing lists.
THE RESULTS
As Carleton University likes to say, donors don't make gifts to Carleton but rather through it. With that spirit, many donors have recently funded important initiatives, including a new collaborative research center for the Sprott School of Business; a fund to help homeless youth in Ottawa; and hundreds of other programs in the arts, athletics, business, health, the environment and science.
"With excellent customer service and a friendly, professional approach, you know you're in good hands every step of the way," McKinnon says. "BMR offers thorough, budget-conscious service and outstanding attention to detail, giving you confidence that your project will be delivered on budget, on time and error-free. I wouldn't hesitate to recommend BMR to any other charity — their team goes the extra mile every time to help you connect with your community and your donors."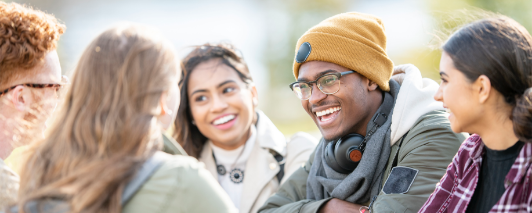 The success of direct mail programs has been a factor in helping the university enhance experiential learning opportunities, providing students with tools to help with their academic success and to bring in more than $24 million in scholarships and bursaries, according to the university's Office of Institutional Research & Planning.